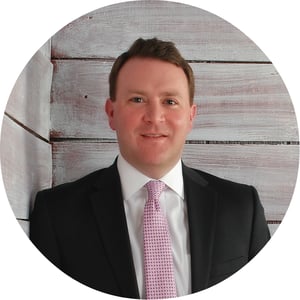 Guidance Point Retirement Services is pleased to announce that Joseph Dunbar has joined as the firm's newest Retirement Plan & Investment Consultant. He has worked with all types of organizations, including for- and non-profit firms. His holistic approach to retirement plan consulting allows him to use complete objectivity when delivering tailored solutions to each client. In his role with Guidance Point, Joseph will advise clients on benefit design, fiduciary governance, and investment management. He will also serve on the Investment Committee and contribute to business development initiatives.
Previously, Joseph was an Investment Consultant for SageView Advisory Group and a member of SageView's internal investment committee. He also sat on three sub-committees including investment research, asset allocation, and 3(38). His responsibilities included developing strategic solutions for retirement plan investment committees and individuals. He focused on institutional investment research, investment policy statement design, implementation and monitoring, market analysis and commentary, and asset allocation. He was also responsible for comprehensive financial planning and wealth management services.
Prior to joining Guidance Point Retirement Services, LLC. and SageView, Joseph spent over seven years at Cammack Retirement Group where he was responsible for investment advisory and retirement plan consulting services. He began his career at Evergreen Investments. Joseph graduated magna cum laude with a bachelor of science in business administration and concentration in finance from Suffolk University.
You can reach him at josephdunbar@guidancepointrs.com or 207-358-3099 ext. 306. Read more about Joe here.